Embroidered with empowerment
SHOP
Handmade textiles, lovingly stitched
from reclaimed and ethically-sourced cotton by mothers in Bangladesh.
Our signature 'Happy Blankets'
One-of-a-kind, multi-purpose baby blankets with a vibrant 'stand out' factor.
As practical as they are pretty, a Khushi Kantha makes the perfect gift.
Each purchase creates an opportunity for a mama in Bangladesh to provide for her children with dignity.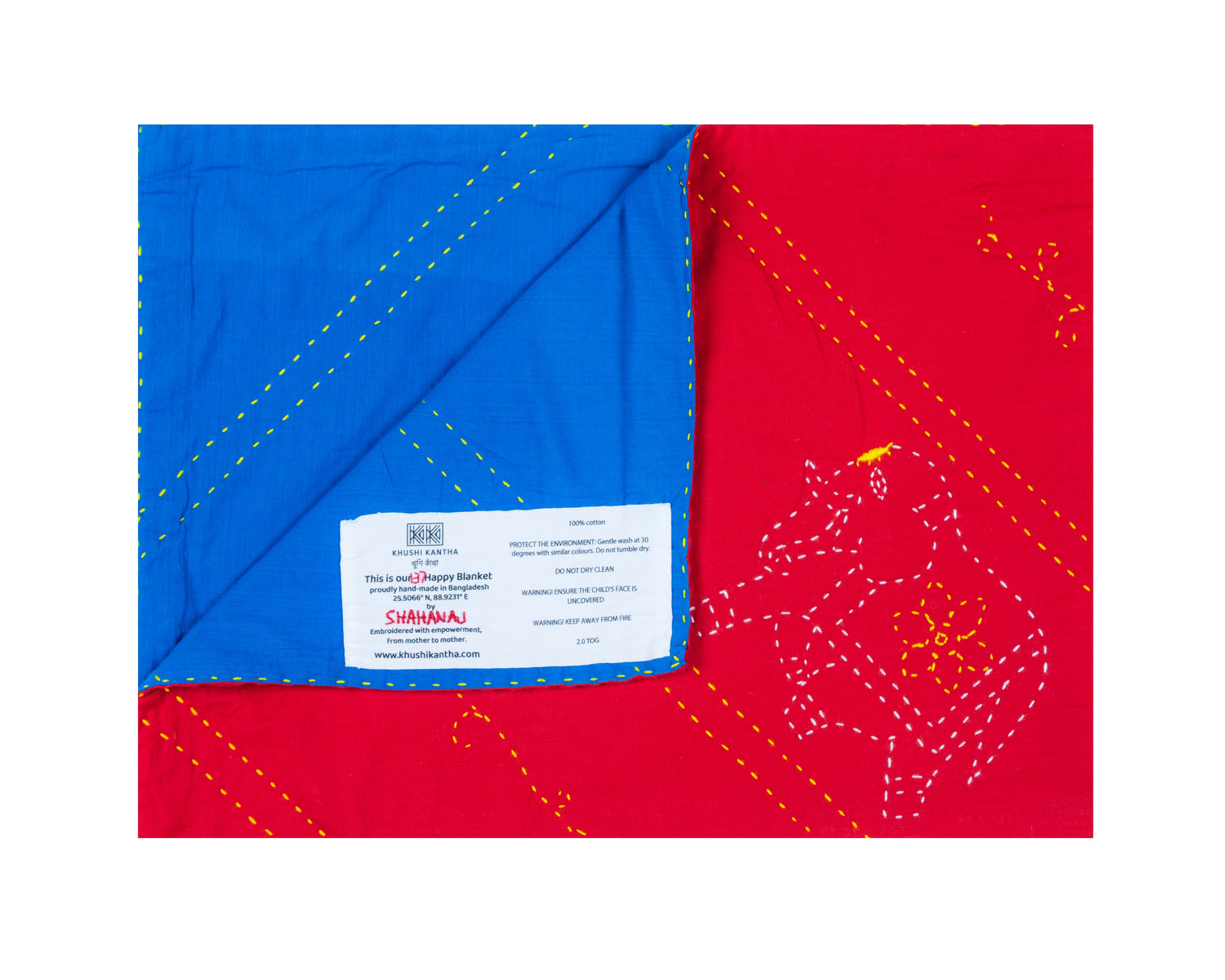 "The blanket is beautiful, really lovely quality, and the hand-sewn label with the name of the mother who made it and the blanket number is a lovely personal touch!"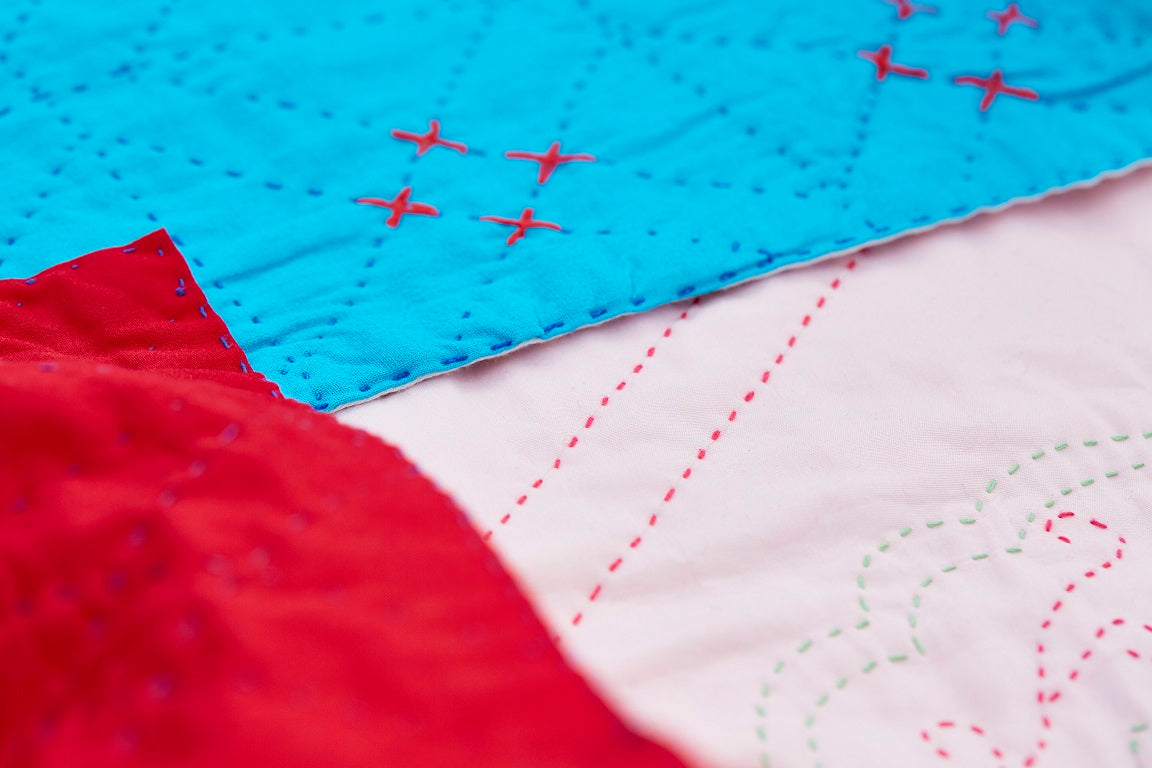 The meaning of Khushi Kantha
'Kantha' (which translates as "stitched cloth") refers to the Bengali tradition of repurposing old cotton saris to create ultra-soft blankets perfect for babies.
The traditional embroidery stitch that is applied over the top of the blanket is known as 'kantha' stitch.
'Kantha': blanket.
'Khushi': the Bengali term for 'happy'
'Khushi Kantha': 'Happy Blanket'